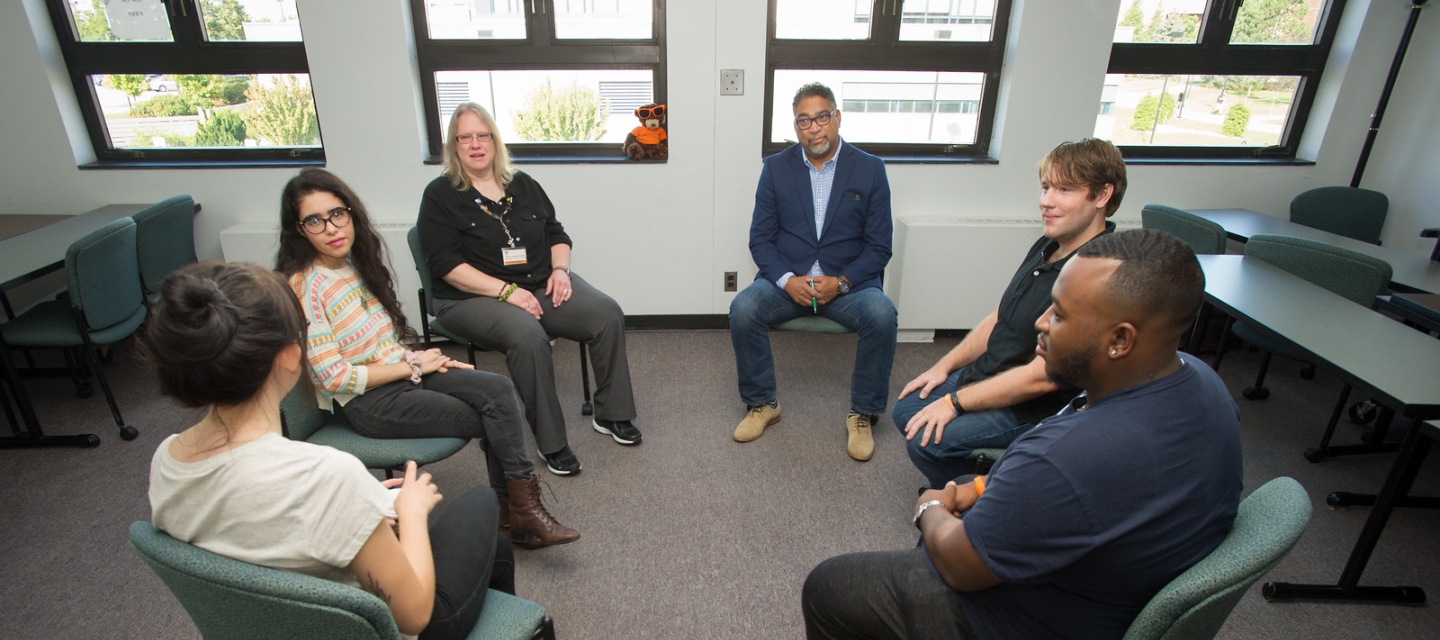 Therapy Groups
Your therapist may recommend group therapy to help you address your current counseling concerns, particularly related to managing emotions effectively and interacting with others. Group members are able to learn more about themselves and practice alternative behaviors to resolve difficulties, and develop new social skills and ways of relating to people.
Depending on the type of counseling group, groups may have approximately 5-10 members and either one or two facilitators; and at times a doctoral or masters level trainee may participate in the group as well, as a co-facilitator or as an observer as part of their training program.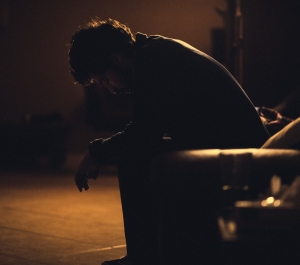 Seeking Safety
Seeking Safety is an evidenced-based coping skills group designed for individuals who have experienced trauma, may/may not have a diagnosis of PTSD, and may/may not have a history of substance use/abuse. Seeking Safety is a structured, educational group where the focus is skill-building; the goal is to learn the tools necessary to manage the symptoms of trauma and reduce the use of unhealthy coping skills.
Topics
taking back your power
setting boundaries in relationships
compassion
coping with triggers
healing from anger
detaching from emotional pain (grounding)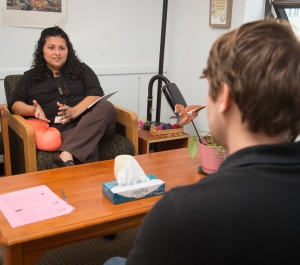 Interpersonal Group Therapy
Most conflicts in our lives come from a breakdown in communication due to a lack of understanding of ourselves or others.
Interpersonal group therapy is a semi-structured process group that focuses on learning effective skills to gain awareness of one's relationship styles, how to relate better with others, and feel better about oneself. The group is designed to educate members on learning skills that will help build on the understanding of their immediate distress, strengths, values, and limitations that influence their relational issues and lead to psychological symptoms or dissatisfaction in relationships.
This group requires a brief orientation and screening appointment with one of the group facilitators who will share more about this group, discuss your goals, and help determine if this is the right group to help you with your interpersonal goals.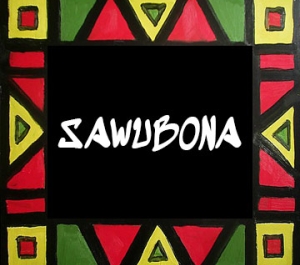 Sawubona Group for Students with Black Lived Experience/African Ancestry
Sawubona is an ancient Zulu greeting that loosely translates as, "We see you"—meaning that one person sees the other both individually and with the collective spirit of their ancestors. Sawubona groups are for individuals that identify as Black/a person with African ancestry.
Sawubona groups move beyond western forms of therapy and conceptualization to provide a culturally grounding space to help heal the trauma and stress caused by anti-Black racism and the century-old lies of white supremacy and Black inferiority. Participants of Sawubona will be able to share stories, bear witness to the adverse impact of racial trauma, deepen their understanding of African wisdom, and promote individual and collective wellness and cultural coping strategies.  
Throughout the process, facilitators will utilize African proverbs, culturally meaningful quotes, music, meditation, and other cultural tools, while inviting participants to recognize and express appreciation for their ancestors. Participants will gain a deeper understanding of the impact of historical forces on one's sense of self-worth, relationships, and communities; and learn essential emotional wellness skills to help be at your best as individuals and as a people.
Thursdays, 12:30 to 2:00 p.m.
Weigel Health Center 203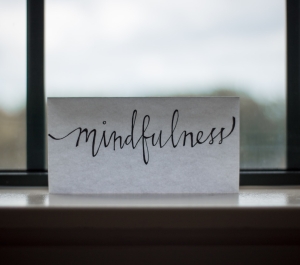 Mindful Skill Building Series
Mindful Skill Building Series is a series of workshops designed to teach coping skills for individuals who struggle with stress, anxiety, depression, or other overwhelming emotions which interfere with their ability to stay in the present and/or their sense of self.  Each interconnected session focuses on a different skill and topic.  For more information, see our Workshops page.
Learn and practice a new mindfulness skill each week:
• Manage stress and anxiety from within
• Reground and reset in the present moment
• Recognize and process diffi cult emotions
• Improve your focus and memory
• Listen and learn more effectively
• Settle your mind to access your wisdom and talent
• Access your own internal resources to better navigate change 
and uncertainty
Thursdays, 3:00-4:20 p.m. (through December 8)
Campbell Student Union 419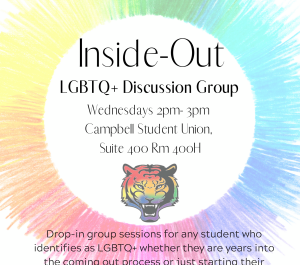 Inside Out LGBTQ+ Discussion Group
Drop-in group discussion and support for any student who identifies as LGBTQ+, whether they are years into the coming out process or just starting their journey of self-discovery.  Meets every Wednesday from 2-3pm, in Student Union 400H.