About Us
At the Counseling Center, we dedicate ourselves to providing students with support, education, and advocacy for their personal and academic success. We are especially committed to promoting each student's ability to live and work in our diverse society. Through our unique position in the university, we foster the holistic development of students through self-awareness, emotional support, and community involvement.
If you think you could benefit from counseling or mental health services, call (716) 878-4436 and schedule a phone screening to help identify what services could be helpful to you.  A first phone screening appointment should be available to you within the week, often the very next day.
The Counseling Center is accredited by the International Association of Counseling Services (IACS).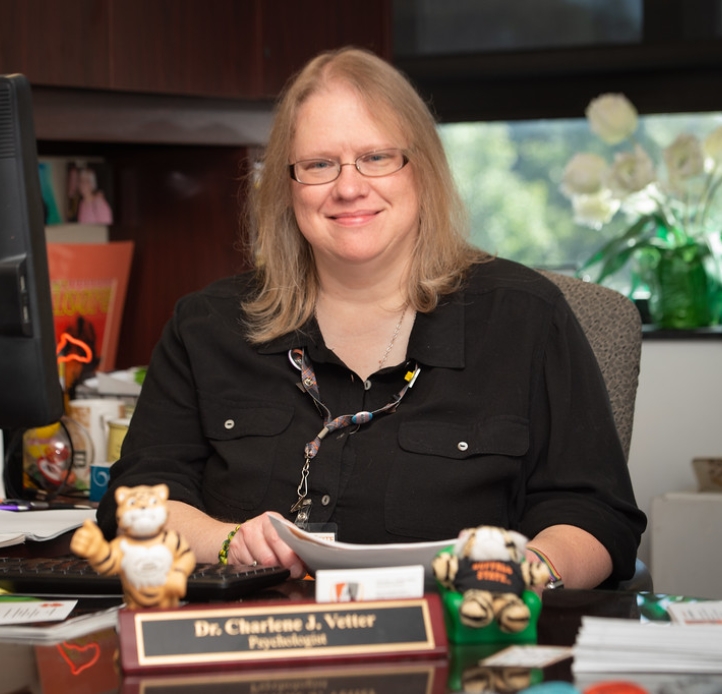 Welcome to the Counseling Center
From the Clinical Manager
"College is a time of transitions. Whether you are coming to Buffalo State University as a First Year student directly from high school or returning to your education after some time, these transitions can be stressful.
Academic, financial, social, and family stress can impact you and your ability to reach your goals. As an integral part of the SUNY Buffalo State community, The Counseling Center is here to help you achieve personal and academic success."
Read Full Message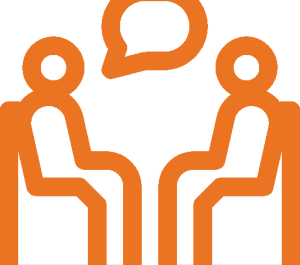 What Is Counseling?
Counseling can be defined as a relatively short-term, interpersonal, theory-based process of helping students resolve developmental and situational stressors. Some common concerns confronting students include anxiety/stress, low self-confidence, relationship difficulties, self-defeating behaviors, academic problems, sexual identity concerns, and decision-making dilemmas.  Call the Counseling Center for a free, confidential consultation.
Confidentiality
We make every effort to keep you informed and involved with the confidentiality of your private health information.  Your counselor may consult with other Counseling Center staff about the issues bringing you here, but we need your written permission to talk to anybody else about anything you say here, or even to acknowledge that you have come here.  The only times your counselor may need to break confidentiality are: if you imminently intend to harm yourself or someone else; if there is evidence of abuse or neglect of a child or incapacitated person; or if we received a court order for a set of records.
Attendance & Missed Appointment Policy
Counseling is an essentially interpersonal process, meaning in order for it to work all of the people need to participate!  To support the healthiest support of all students who are seeking services, the Counseling Center's attendance policy is as follows.
To engage with services, all students will read and sign several informed consent documents.  Students agree that it is extremely important to commit to regular attendance for all counseling appointments, whether they are few or many, telehealth or in-person, one-on-one or group.
A missed appointment is when a client misses an appointment without canceling it.  Unless you call to cancel, a failure to be present at the time of a scheduled appointment will be recorded in the client's chart as a "no-show". This includes (a) arriving 15+ minutes late for your scheduled appointment start time, and (b) not answering at a phone/telehealth appointment time.  No shows typically result in your appointment being rescheduled.  If classes are canceled due to weather or other emergency, Counseling Center appointments are also canceled and will need to be rescheduled.  The Counseling Center will attempt to contact all students who no-show for an appointment, but it is also the student's responsibility to call back and make sure their appointment is rescheduled.
In fairness to students wanting to secure timely services from the Counseling Center, students who miss an appointment without notifying the counselor will typically be allowed no more than one additional consecutive "no-show" or three "no-shows" in one semester before the Counseling Center considers them disengaged from service and their files will be closed.  This may also apply to repeated late cancelations. You will be notified of this status in writing and a copy will be placed in your chart. To reengage with services, you will be required to meet with the Clinical Manager of the Counseling Center to assess your treatment needs at that time.  Additionally, you will be provided with referrals off-campus to use at your discretion.  "Urgent care" services at our office will remain available to all registered students during regular business hours.  Community crisis services are also always available, and can be reached for free by calling or texting 988 or by texting "Got5U" to 741741.
Scope of Practice
Concerns that may be addressed by the Counseling Center:
Academic Problems, Alcohol and Drug Use, Anger Management, Anxiety, Body Image, Concentration Difficulties, Depression, Suicidal thoughts as well as thoughts of harming others, Eating Disorders, Family Problems, Grief Reactions, Homesickness, Interpersonal Conflicts, Irritability, Low Self-esteem, Motivation, Obsessive Compulsive Disorder, Panic Disorder, Personal Development, Post Traumatic Stress Disorder, Pregnancy, Racial/Ethnic Bias, Rape/Sexual Assault, Relationship boundaries and communication, Sexual Orientation Concerns, Sexually Transmitted Disease, Sexual or Physical abuse, Stress Management, Sleep Problems, Test Anxiety... and many other concerns which may interfere with your success at SUNY Buffalo State University.
Students may be referred to specialized treatment off-campus when:
No longer a student due to graduation or non-registration for the following semester
Student is in need of psychiatric services (we are a part of a SUNY initiative to increase access to psychiatric assessment and treatment via telepsychiatry at no cost to students)
Student need weekly or more frequent, long-term, or specialized treatment not available at the Counseling Center
An immediate/emergency assessment is needed due to risk of harm to self or others
More severe diagnoses or presenting concerns requiring a higher level of care to appropriately support.  For example: multiple psychiatric hospitalizations, severe substance abuse/addiction, severe eating disorder, active symptoms of psychosis at risk for progressive deterioration
Services at the Counseling Center have been tried and shown to be ineffective
Counseling Center services would be detrimental or inadequate to address concerns
Frequent use of crisis intervention services indicates that more intensive treatment is needed
Frequent missed or rescheduled appointments indicates that a different treatment model is needed
Assessments for learning disabilities, ADHD, neuropsychological testing, etc.
Treatment is mandated by court/legal system or employers, forensic assessment, security clearance
Abusive behavior toward clinical or support staff
Seeking a counseling experience to fulfill academic requirements
All registered students who are referred off campus are still welcome to use Counseling Center services for urgent care support, reevaluation of treatment/referral needs, and workshops.
A special note about service animals, assistance animals, and emotional support animals:
All disability accommodations permission must go through Student Accessibility Services (SAS).  SAS will walk students through the process, but all the steps to apply for animal accommodations are listed under "How to Apply" here: https://sas.buffalostate.edu/housing-and-serviceassistance-animals.  Any student with questions should contact SAS directly at (716) 878-4500, sas@buffalostate.edu, or in Butler Library 160. 
The application requires detailed information from the student, the student's medical provider, and the animal's veterinarian.  The Counseling Center is only able to provide supportive documentation (as the "medical provider") if the student has a significant history of working with the Counseling Center AND the student's provider/treatment team has agreed that they can verify all the information detailed in the Reasonable Accommodation Policy for Assistance/Companion Animals.  What is considered a "significant history" will vary depending on many factors, but students should not expect a formal diagnosis or disability accommodation verification at their first appointments.