Welcome to the Counseling Center!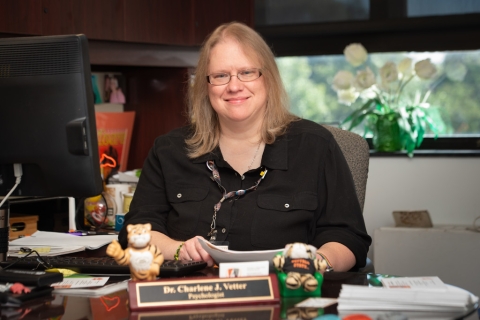 College is a time of transitions. Whether you are coming to Buffalo State College as a First Year student directly from high school or returning to your education after some time, these transitions can be stressful. Academic, financial, social, and family stress can impact you and your ability to reach your goals. As an integral part of the SUNY Buffalo State community, The Counseling Center is here to help you achieve personal and academic success. We have recently merged with the Health Center under the Weigel Wellness Center umbrella.  As a result, all students seeking services from the Weigel Wellness Center, including personal and psychological services from the Counseling Center, will be checked-in at the first floor.  This change is intended to facilitate a more efficient process.
Our dynamic counseling team provides professional counseling and psychological services to all registered BSC students. The Counseling Center clinical team has extensive training and experience working with college students. Our clinical services include evaluation, individual and group psychotherapy, substance abuse assessment and education, psychiatric and community referral.  We also provide consultation to faculty, staff, administrators and parents who may be concerned about a student's welfare.  We help students with personal issues, provide consultations regarding problematic situations, and provide crisis intervention services for students facing traumatic or severe stress. Our services are free and confidential and designed for students so you can be successful at college.
The Counseling Center is also a force for retention of students, whose success is our priority. We are devoted to prevention and treatment so that our students can achieve balanced academic and personal growth. Our outreach programs are designed to provide skills and support for students. The Counseling Center also engages in research and program evaluation and conducts scholarly activities and presentations.  We believe in creating a multicultural learning environment, and we honor our partnerships with both Academic and Student Affairs.  We are accredited by the International Association of Counseling Services (IACS).
We invite you to navigate our website so you can learn more about us. Please call our office at 716-878-4436 any time we can be of assistance.
Thank you,
Charlene Vetter, Ph.D.
Clinical Manager, The Counseling Center